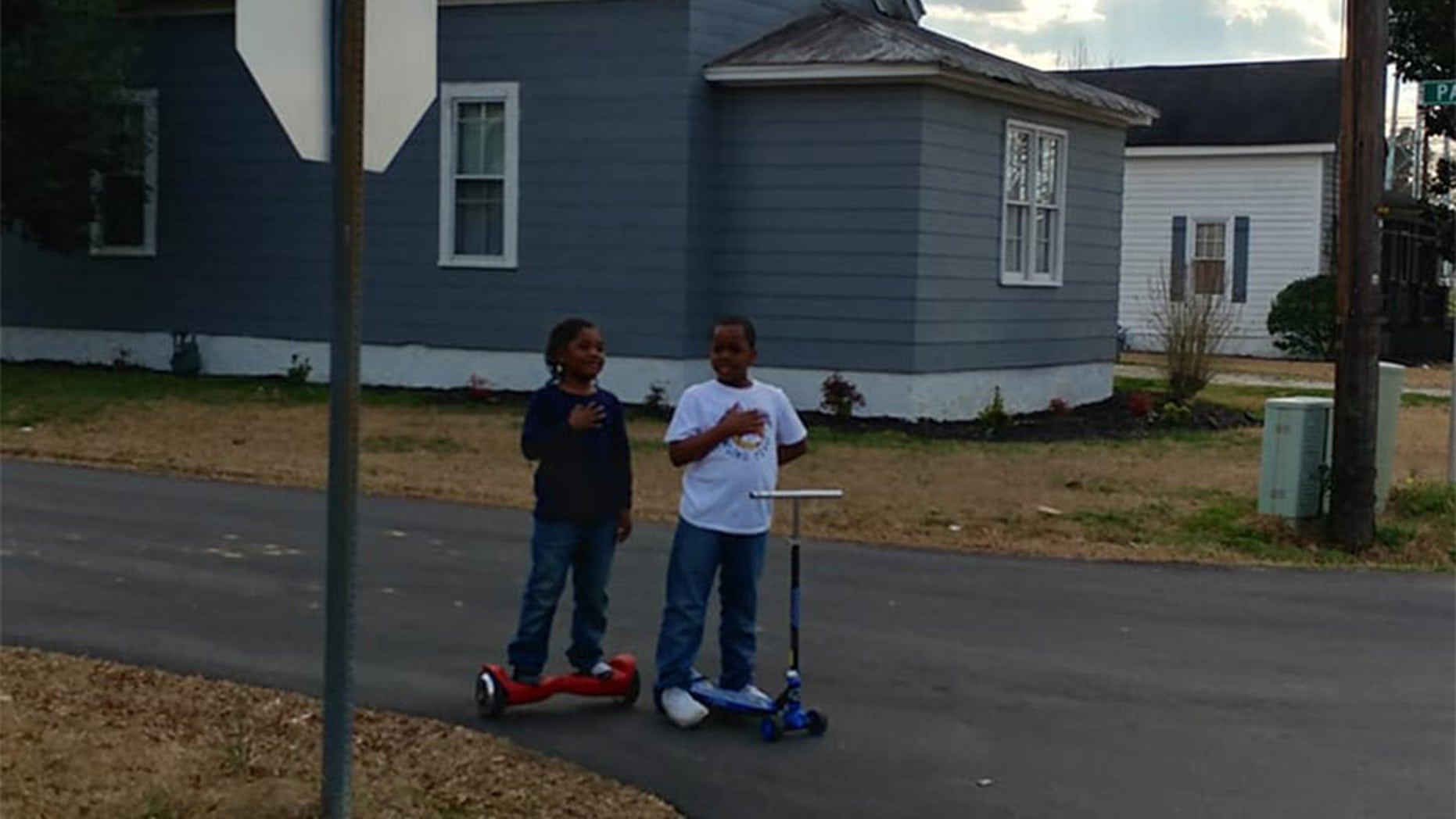 Two North Carolina cousins are drawing praise for stopping to say the Pledge of Allegiance while a fire department worker raised an American flag nearby.
The Roseboro Fire Department captured the two boys in the act Friday and a photograph of them posted on the RFD's Facebook page has since gone viral.
"This afternoon as Chaplain Herring was raising the U.S. flag to full staff, he looked over to the intersection and saw these two young people standing there with hands on their heart saying the Pledge of Allegiance," the department said in its post. "God bless our community."
Fire department officials, according to the Charlotte Observer, later identified the children as Thomas Edwards Jones Jr., 7 and Derrick Tyrone Ingram Jr., 6.
Derrick's mother, Ladii Ingram, told CBS News that she is "very proud" of the two boys and was planning on rewarding them for their behavior.
"I plan on taking them to an arcade because they like playing video games," she said. "That's on my to-do list."
https://www.foxnews.com/us/north-carolina-cousins-praised-for-stopping-to-say-pledge-of-allegiance